Amie K combines her love of poetry and the English language with her passion for music to create an ever changing sound. Matching life's tendency to never stay still, her lyrics and sound are ever evolving whilst maintaining her distinctive Indie Folk style.
Drawing influence from her childhood musical soundtrack featuring Sting, Pat Metheny and Annie Lennox, and merging that with her current musical favourites, such as Half Moon Run and Maggie Rogers, she has a broad spectrum of influence which crosses genres and even includes poetry from the likes of W.B Yeats.
Since starting to write in 2014, Amie K has since played regular gigs in her local area, playing in festivals, pubs and venues as well as doing live performances and interviews for internet radio stations. She has independently released her first two Eps; Colours and Reflections
Working with musicians from her area she has collaborated with Joe Harper, and country singer Becky Lawrence, as well as working with Guy Britton from Riverbank Studios. She has also worked with the musicians, engineers, and people from Schtumm in Box, connected to Realworld Studios.
Powered by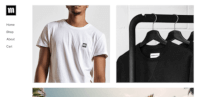 Create your own unique website with customizable templates.